Novitus - Your supplier of fiscal devices and integrated solutions for the retail industry
Novitus - Your supplier of fiscal devices and integrated solutions for the retail industry Are you looking for solutions tailored to your business? We have everything you need to efficiently serve your customers. The best and award-winning cash registers and modern printers, computers and POS stations, shop and industrial scales, barcode readers and data collectors as well as reliable software. All in one place. Create your own set or choose one of our ready-made proposals. We will help with the valuation and we will direct you to the best partners in your area!
Over a million fiscal devices sold in Poland already have the NOVITUS logo. NOVITUS devices and integrated system solutions are used in thousands of retail and service outlets, retail chains and wholesalers, logistic centres, pharmacy chains and petrol stations, hotels and restaurants. NOVITUS products and services are dedicated for both large corporate and chain customers, as well as smaller companies and independent entrepreneurs. Our offer also includes advanced technical and service support through a developed network of over 1,000 authorised sales and service partners.
NOVITUS is a leader in the production of cash registers and fiscal printers on the Polish market, and at the same time a brand of integrated solutions supporting the trade, services, logistics and industry sectors, successful in foreign markets on almost all continents. NOVITUS is owned by COMP SA, a technology company specialising in IT security solutions, network security and solutions for the trade and services market. With several dozen years of experience, COMP SA is currently one of the largest integrators of IT solutions on the Polish market, successfully combining its own products with solutions offered by other hardware and software manufacturers.
Novitus is both a branch and a brand owned by COMP SA.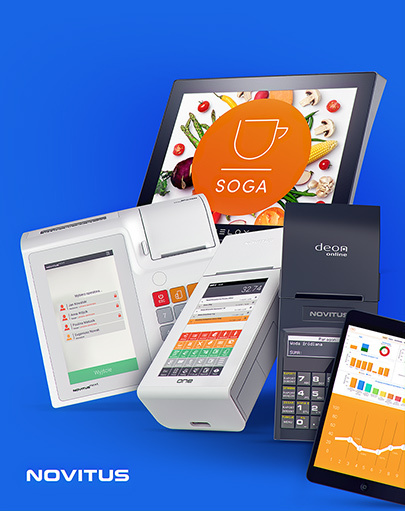 Use our experience on the market of cash registers and fiscal printers
1 M+
over 1 million Novitus devices on the market

60+
over 60 awards and product prizes

1 K+
over 1.000 authorized Partners
Awards and prizes for NOVITUS devices